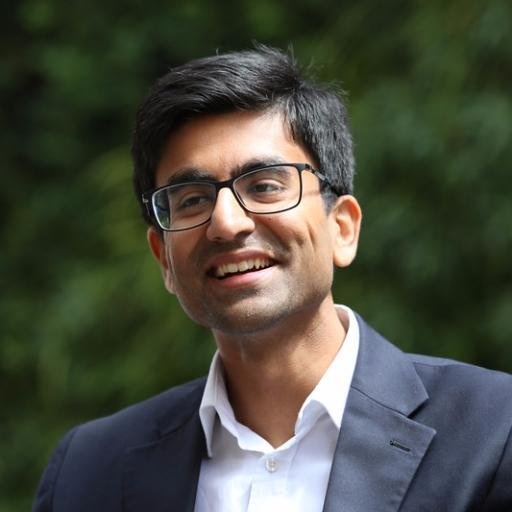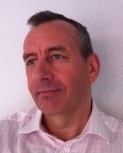 Pratik Dattani, Director at FICCI - UK                                           Robert Lewtas, Strategic Partner Manager,
                                                                                                      South East International Trade Team, DIT
Pratik Dattani is the co-founder of a tech start-up in the CSR space. Previously he worked in Economic Consulting at FTI Consulting, on public policy and international arbitration cases, and at Deloitte in London and Abu Dhabi, focussing on public policy and telecoms. In 2009, he founded and led one of the Deloitte's largest diversity networks. He was Chairman for a not-for-profit membership organisation with several thousand members for three years.
He studied Economics at Warwick University, where he was awarded the Prize for Excellence, and LMU University of Munich. Pratik's dissertation won a prize at an international economics conference at Georgetown University, Washington DC. He has published academic research on behavioural economics and social impact, most recently in the Social Enterprise Journal in 2014. He is a regular commentator on public policy and India across print, TV and online media.
Rob Lewtas specialises in international business development and marketing with experience across both public and private sectors. Rob spent most of his career in the IT & Communications industry, most recently providing corporate networking solutions to global clients. He has many years of experience in assisting companies in setting up operations in the UK, including several multi-million pound investment projects and property acquisitions. His understanding of commercial real estate proved valuable when he was involved in the technical bid team for the London 2012 Olympics.
Rob's role in UKTI is to work with UK based FTSE 250 companies and hi-growth SMEs to develop new opportunities and to win business in new markets. Rob's particular specialism is identifying and securing hi-value procurement contracts and accessing large scale investment programmes in complex markets.
This is an interactive workshop including short sessions on those key topics for SMEs looking to start or grow their international sales. The session is very much aimed at businesses providing services as well as those supplying products.
Don't worry, there will be no Post-it note sessions or role-plays involved but we do want your views on where the current and future challenges and opportunities are coming from. We will offer some tools and ideas for dealing with the uncertainty businesses are facing as we move closer towards Brexit and share experience on how SMEs are already preparing for change.
During the session DIT will outline the  new EU funded programme that will provide small and medium sized businesses with specialised support and funding subsidies to help them reach their full international sales potential. The programme is a time limited package of support geared to meet the individual needs of each business, typically including up to 12 hours of free coaching and development from our specialist advisors combined with funding subsidies to help you participate in events in the UK and overseas. These events include overseas trade shows, conventions and Meet the Buyer initiatives in your business sector, all geared to building and sustaining your international sales growth.
Your participation in this workshop session will give you a unique opportunity to help DIT shape and prioritise which markets and which customers will be targeted under this programme to make sure supply meets demand.
Lastly, the session will conclude with a clear "next steps" plan for those looking to develop their export sales strategy.
The session on India will give a fresh insight into one of the world's fastest growing economies which is showing continued and increasing demand for British products and services. Pratik Dattani will cover which sectors offer most potential and the best routes to market to access customers in your target sector. He will highlight the key practical considerations for doing business in India with a view to maximising sales potential whilst minimising risk.